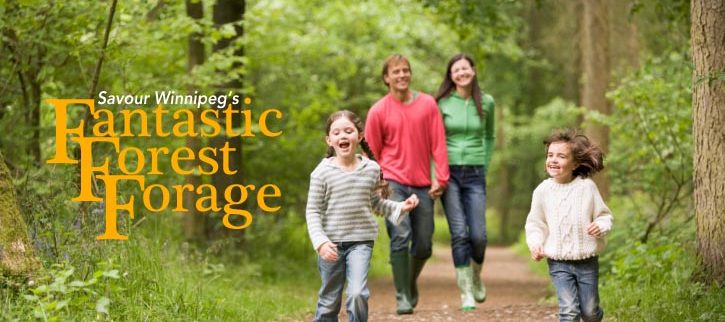 The Fantastic Forest Forage is a guided tour intended to help you unearth the edible bounty growing right on our doorsteps.
In this one hour class we'll introduce you to wild food gathering in some of Winnipeg's best urban green spaces. We talk tools of the trade, how to identify wild vittles along with when and where to find them, and perhaps most importantly, talk about what not to eat.
Foraging classes, wild edible excursions, guided tours and eco tourism opportunities like the Fantastic Forest Forage routinely cost $100, $200 even $500. For one low price, we offer each and every single session. That's all four dates, for $40, or just $10 per class. Plus, kids 12* and under always forage free.
Because different wild edibles bloom at different times, and many offer several opportunities for harvesting, your purchase of one ticket get you access to each and every date we offer.
2019 DATES
Sunday, June 9 | 1-2 p.m. | Assiniboine Forest
CANCELLED Saturday, July 27 | 1-2 p.m. | Assiniboine Forest
CANCELLED Sunday, August 18 | 1-2 p.m. | Assiniboine Forest
CANCELLED Wednesday, September 11 | 5:30 – 6:30 p.m. | Assiniboine Forest
*Children and youth must be accompanied by an adult with a valid ticket or pass.