Do south: Burrito del Rio kicks ass

The response to my sneak peak of Burrito del Rio tells me one thing…Winnipeggers love Mexican food, or any spin on it they can get their gums on.
So it was a stroke of genius for Duncan Grant, owner of Bonfire Bistro and the Latin influenced Cafe Carlo, to bring the taqueria concept to a tiny strip mall in Winnipeg's Osborne Village.
(He does give props to Casa Burrito, which barely beat him to the punch, opening across from the University of Winnipeg last October).
Grant had seen similar concepts in other cities, he says, and there was a gap in the Winnipeg market that he thought he could fill. And fill the market he does, with beautifully toasted burritos bursting at the seams with top notch fillings.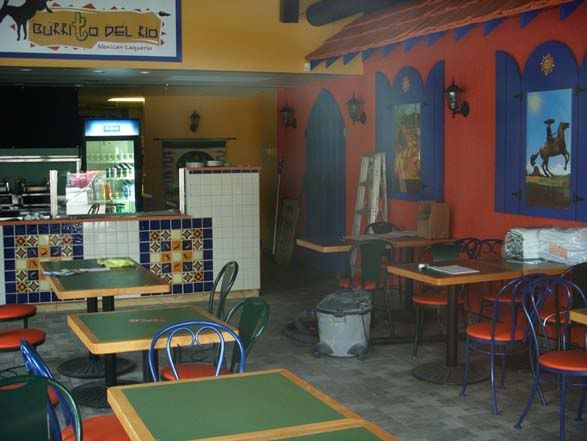 Burrito del Rio's interior is a cheerful interpretation of a hacienda courtyard, the focal point an order counter accented with beautiful hand-painted tiles.
Above, a vibrantly chalked menu board lays it all out, burritos of course taking centre stage.
Diners are offered a choice of fillings: Carnitas (essentially Mexican braised pulled pork), Barbacoa (beef slow cooked over an open flame), Pollo Achiote (seasoned chicken), Camardines (shrimp), and Vegetarian.
All meats but the shrimp are shredded into sauce sopping morsels. They're all fantastic but the beef was a real standout for me, as was the shrimp cooked fresh to order. You're forewarned that it takes a few extra minutes, but don't let that deter. By the time you're done paying, it'll be ready. And you get your money's worth, a sweet, bite-sized morsel in every bite.
Choosing either a mediano, a generous medium that hasn't failed to fill me up, or a grande (I can only imagine), the next stop is the fillings bar where you build your own burrito Subway style.
And it's here that the chef hasn't missed an opportunity to introduce additional flavour with options like chili roasted corn and Mexican rice.
Re-fried pinto beans (so delicious…anything but the canned wallpaper paste we're used to seeing) or black beans pack an additional protein punch as does the grated cheese. Mmmm…queso!
If you're so inclined, you can choose a verdant swath of romaine lettuce, fresh cilantro, jalapeno (yaaaay for the heat), and/or green onions. And if struck by a flash of patriotism complete the culinary palette with the red salsas (a mild and hot) which provide the only glimmer of tomatoes I'm afraid to say.
Of course you can keep it green with a medium heat salsa verde and, if you're willing to shell out a couple of extra pesos, a dollop of fresh-made guacamole. No matter what your combo, there's enough choice to please diners with palates from the modest to the piquante.
The final stop on the assembly line is the sauce station. Choose from Mexican hot sauce, chipoltle mayo or lime infused sour cream (the latter works awesome with the shrimp). Then it's off to the toaster to give your burrito's tortilla shell a perfect hint of crunch when you bite into it.
Fajitas are similarly constructed, substituting beans for sauteed onions and peppers.
For an extra buck fifty you can platter up which gets you a handful of house made tortilla chips and a side of the same three salsas offered earlier.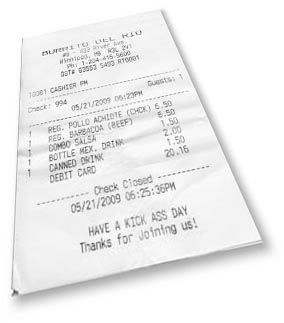 Whatever you order, you'll find the perfect chaser (besides a nice cold cerveza) in a frosty Jarritos, a Mexican soda available in a kaleidoscope of flavours including mango, lime, mandarin, tamarind, fruit punch, jamaica, grapefruit, guava, pineapple and strawberry.
Burrito del Rio
433 River Avenue
Winnipeg, Manitoba
(204) 415-5600