Diversity on the menu at University of Winnipeg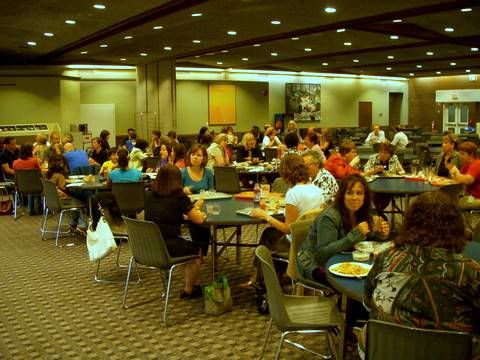 Students returning to class at the University of Winnipeg this week will have even more food for thought.
Replacing the long bemoaned Chartwells as campus food service provider, Diversity Food Services will feature affordable flavours from around the world on three locations including the main cafeteria in Riddell Hall, and a coffee shop and small restaurant on the university's upper floors.
Diversity will also provide three squares a day for the 170+ residents occupying McFeetors Hall—the university's new student and community residence.
Leading the venture as Executive Chef, Ben Kramer, formerly of Dandelion Eatery, developed Diversity's menu with a focus on nutritious, affordable and ethnically diverse food with a preference for sourcing local, organic ingredients and a commitment to fair-trade practices.
Kristen Godbout, former general manager of award-winning Bread & Circuses, is managing the operational side.
Not only will the cafe fuel the bodies and minds of University of Winnipeg students, it's fueling local economic development too. The entire operation is structured as a social purpose enterprise, a revenue-generating venture that's owned and operated by a non-profit organization and provides training and employment for individuals living in low-income situations and traditionally marginalized populations. As such it is joint venture of the University of Winnipeg Community Renewal Corporation, and SEED Winnipeg. Manitoba Labour and Immigration, Employment Manitoba and the United Way of Winnipeg are funding the training program.
Diversity will debut with a staff of 25 hailing from all over the world including Burma (Myanmar), Cuba, Ethiopia, First Nations, Moldavia, Nigeria, Philippines and Sudan.
I was invited to a sneak peak a couple of weeks ago, a practice run for the staff to experience a full blown service and work out any kinks.
As a U of W alum I was impressed, and a little jealous, at the selection and quality students will now have.
A cold station offers fresh wraps, while the hot station finally uses the flat top grill to serve super-healthy, and wordly entrees like huevos-rancheros instead of the fried cardboard and greasy spoon slop that used to disgrace its surface.
At the end of the line, in a formerly underutilized space, there's a juice/smoothie bar where a couple of baristas will become intimate friends with a pair of commercial grade blenders that will no doubt be challenged to keep pace with demand.
The icing on the cake, the disposable cutlery and serving vessels are made from recyclable materials and boast the distinction of being completely compostable (and compostable waste bins are already installed).