Say Cheese! It's Bothwell's 75th Birthday
Bothwell Cheese is celebrating 75 years of business in Manitoba.
It all started in 1936 as a co-op in a plant built by local volunteers. From these humble beginnings grew the award-winning company that Canadians know and love today.
Bothwell Cheese now operates out of a 35,000 square-foot complex where its staff of 60 remains dedicated to the time-honoured tradition of artisan craftsmanship and unveiled a new 8000 square foot aging room on Friday, November 4.
"Our secret is a rich heritage of artisan craftsmanship passed down through generations," says Bothwell Cheese President and CEO Ivan Balenovic. "We continue to buy our milk fresh from local dairy farmers. It's the quality of our cheese that we're most proud of and that remains our trademark."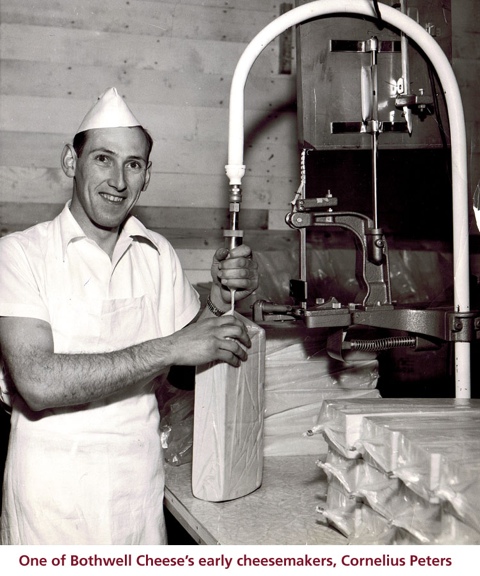 The company produces and distributes more than 25 varieties of cheese throughout Canada including its marble cheddar which has won
International acclaim by ranking first in class several years running at the British Empire Cheese Show.
While it's not my cup of tea, I'll happily graze on their aged cheddars, Madagascar green peppercorn, smoked gouda, red hot chili pepper, horseradish or red wine cheddars to the point of intestinal distress.
You can buy Bothwell in most of the mega marts but for the full selection you'll have to head for the specialty stores or the airport boutique. They also sell direct to consumers from a tiny retail store at their New Bothwell plant just south of Winnipeg.