Many said no to Oui: Bistro and Wine Bar. Not much appears to have changed since this exchange district spot rebranded as Peasant Cookery. Until you taste the food. Wow!

Looking out (or in) from the park, where that cube that I love/hate glows in stark contrast to the character of the architecture, it's hard not to notice the jars of pickles.
Lining the deep sills of almost floor to ceiling windows they, more than any reviews, logos, or other decoration, communicate what's in store for diners at this chic little exchange district eatery. The craft of cooking.
Never mind gussied up plates and precious presentations. This is a chef who has mastered them, and moved on in favour of the honest to goodness process. It's not a brand gimmick, it's the real deal, back to basics art of cookery.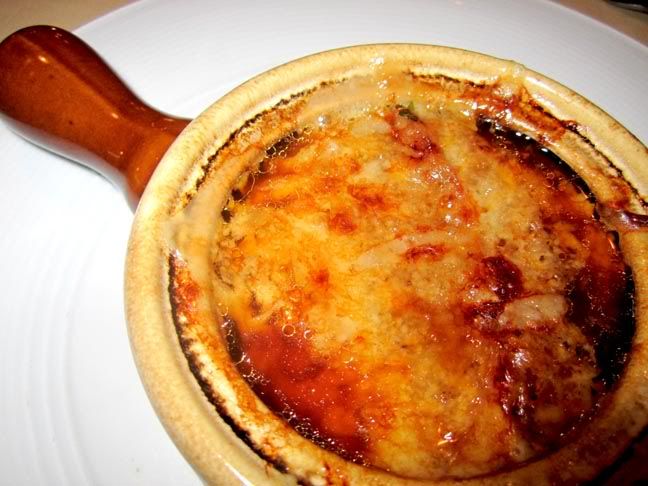 As predictable as a line-up at the Louvre, French onion soup appears. It would be disappointing if was served in anything but that stubby handled stoneware bowl. But it's anything but traditional beneath a crust of gratinated Gruyere cheese and thick cut croutons. Instead of a bed of cognac deglazed caramelized onions, you'll find a red wine based broth which imparts a surprise floral note.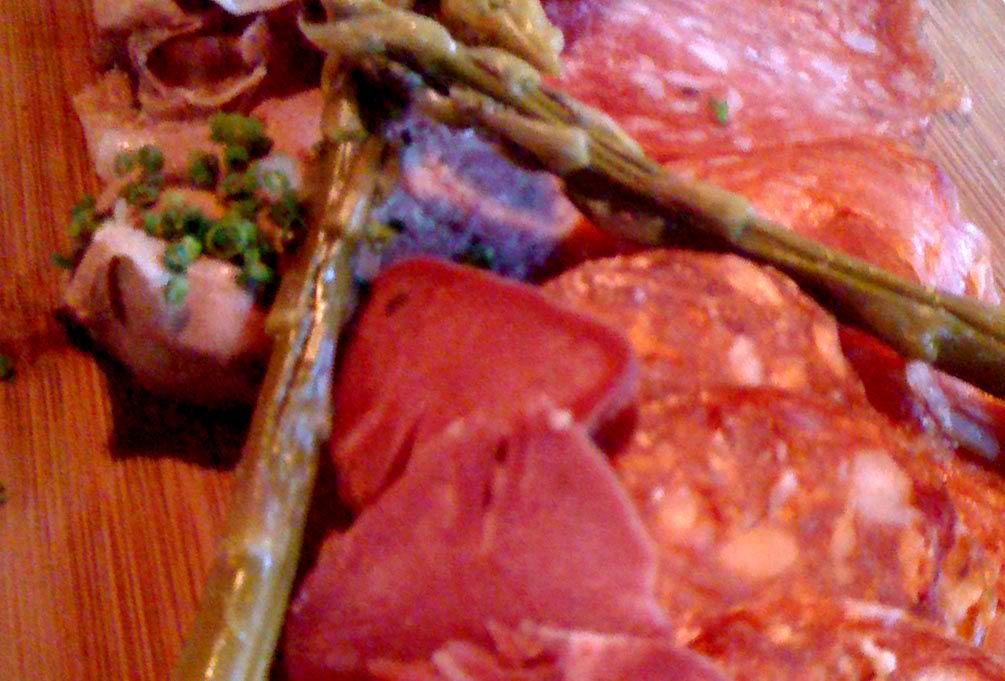 The tight grain of a wood charcuterie board becomes a painters palette where chef Tristan Foucault's artistry is on its greatest display. Colours, textures, techniques and flavours change with the seasons: cured, smoked, pickled or dried, all entirely in house. Beef tongue, when available, should not be missed. And don't be squeamish when the cheval sausage is available. Very French. Très délicisuex.
Perennially available, the chicken liver mouse is perhaps the least exciting of the otherwise exemplary board. It's only major fault I find is the slivers of baguette. Fresh, it's pockets of air make for a delightfully light bread, but sliced as they are and served dry, it presents jagged edges that stab at the roof of the mouth. Save rounds of the complimentary fresh baked bread basket, a far better vehicle for delivery of pates and palate cleansing.
Explore Alsace with a choucroute inspired pork chop. In spite of its car-tipping proportions (looks like the steak Fred Flintstone orders during the intro), it came to the table perfectly cooked on both occasions I've ordered it. A generous stuffing of aged cheddar oozes from a hidden pocket onto a bed of creamy mashed potatoes and wilted greens. The piece de resistance is the crown of grainy mustard flecked sauerkraut, bringing the rich flavours into balance with some mild acidity.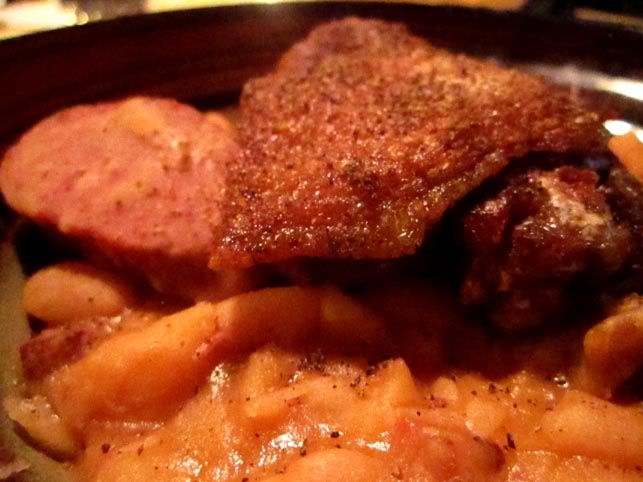 Dip into the deep south of France and immerse yourself in an unctuous bowl of Provencal casoulet. White beans, pork hock, sausage and duck confit is about as rich as peasant food gets. On this visit a heavy hand with the salt made this typically irresistible dish unfinishable.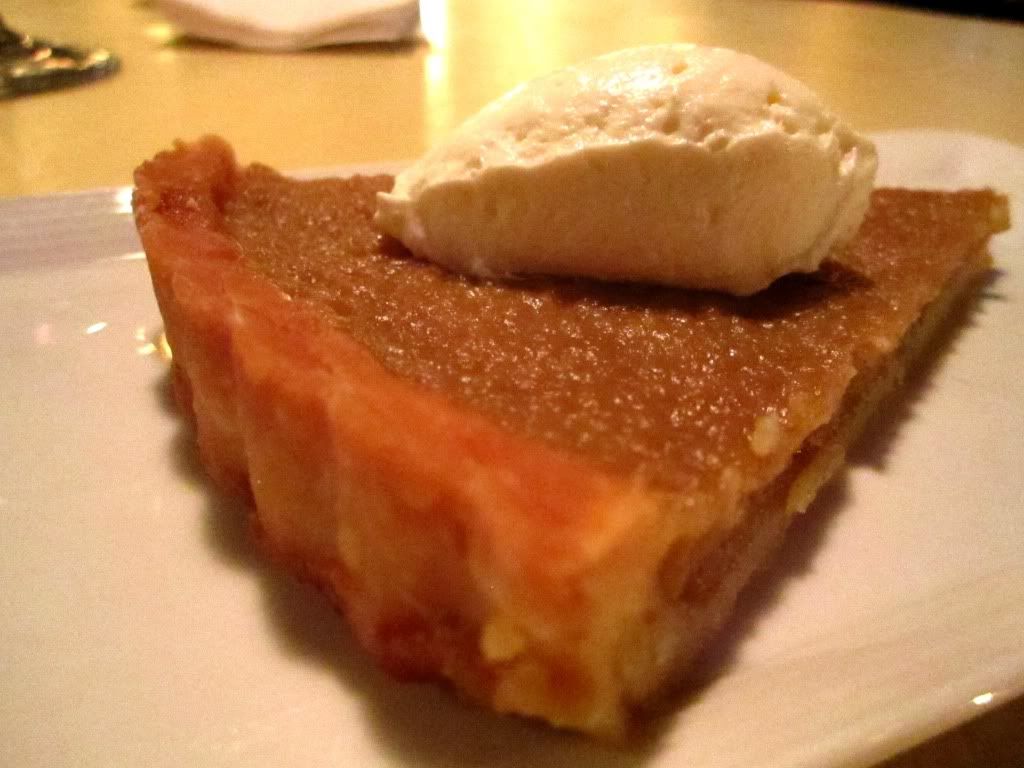 For dessert delve into an elegant finger of maple cream pie. Simple and satisfying. Une bonne idée pour le partager (sharing).
If you're not in the mood for a sugar high, perhaps profiteroles are more to your taste. A trio of deceptively filling cream puffs made with choux pastry are served like an ice-cream sandwich. Normally a delight, I found the pastry a little tough and dry on this occasion, in spite of the melting ice cream and playful drizzle of sticky chocolate sauce.
The Peasant Cookery
100-283 Bannatyne
Winnipeg, MB.
(204) 989-7700
www.peasantcookery.com