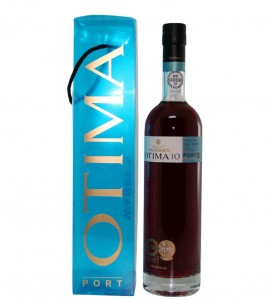 Every Wednesday, wine editor Alec Stuart shares a few tasting notes.
This week we're talking about Tawny Port.
Being a tawny port, Warres 10 Year Old Otima is lighter in style but is packed full of luscious sweet flavours.
I got the typical nuts, honey & dried fruit of a tawny port, but there was a lot of ripeness to this as well, with hints of marmalade and caramel.
This is a perfect wine to sip after dinner on a cold winter evening. I've paired it with plum pudding and pecan pie (although not at the same time), and both worked very well. It's light enough to pair well with cheesecake too.
It's quite reasonable at only $24.69 at your local MLCC, but the twenty year-old is also available at the MLCC for $43.81, and it's worth every penny.