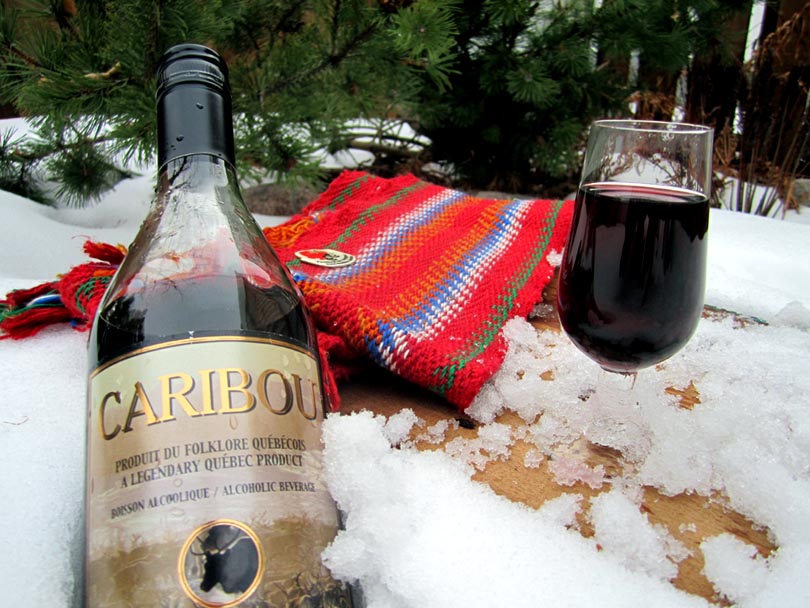 Bottled in Montreal, Caribou is an authentic Quebec fortified wine said to be of Aboriginal origin. Legend has it, the drink was a mix of Carrbou blood and bush whisky.
To make it more palatable, red wine substituted the blood and brandy and maple syrup later entered the equation. Caribou is now traditional served during winter festivals, and in bygone times rural neighbours were said to welcome their friends with a glass, the preferred beverage for grand occasions, snowshoeing and winter competitions.
A deep ruby pour, Carbou presents aromas of plums, dark cherries, clove, coffee, vanilla and cinnamon. An almost cloying sweetness quickly overwhelms the palate, but the spice carries through to a long finish with a hint of bitterness. Although it can be served warm as a mulled wine, its flavours are agreeably muted by chilling.
Caribou
Origin: Quebec
Serving: 750ml
ABV: 22.0 %
Price: $19.83 at most MLCCs for a limited time