12 gift ideas for the foodie on your Christmas shopping list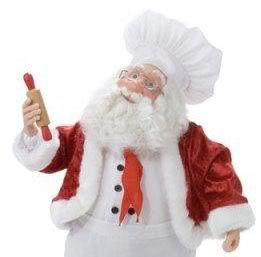 With the countdown to Christmas suddenly on, Savour Winnipeg wants to help you find the perfect gift for the foodie on your shopping list.
We've done the legwork and scoured the supply stores and markets for the cool tools, meal-time must-haves, and consumable collectibles.
Savour Winnipeg is proud to present twelve foodie gift ideas that any one who knows their way around a kitchen would love to have stuffed in a stocking.
Starting with…
The Kwak Pack
Like so many Belgian beers, Kwak has a custom glass, perhaps one of the most unique serving vessels you'll ever see.
It's a smaller version of the stirrup-cup, or yard of ale, an innovation that allowed publicans to serve coachmen and horsemen without them having to dismount. Each Kwak pack comes with 4 beers and a signature round-bottomed glass and stand.
Manitoba Liquor Marts
Various locations
$21.95
Beer Bottle Tumblers
These cool cups take custom beer containers a step further. A unique recycling process heats the original bottle, then stretches and forms it into a tumbler.
Several top brands are available including Corona, Red Stripe, Steam Whistle, Sleemans and Carlsberg.
Five Small Rooms
1857 Grant Avenue
$21.95
Baseball Bat Pepper Mill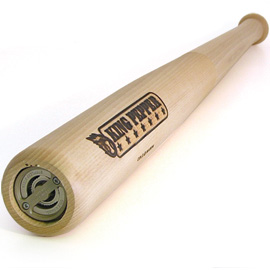 King Pepper's black pepper grinder is available in a 72cm life-size model or a much more table friendly junior version like the one we found at Five Small Rooms.
The beechwood body is fire-branded with the logo, and the stainless steel grinding mechanism is guaranteed for life. Stuff this in a stocking and you're bound to hit a home run with the sports fan or foodie alike.
Five Small Rooms
1857 Grant Avenue
$44.95
Folding Trivet
Trust Lee Valley to stock such an innovative and practical product. Made of durable, non-slip silicone, this trivet forms an 8 1/2 inch base for all but the biggest pots.
When finished, it neatly folds down into a tiny baton less than an inch in diameter for storage in practically any drawer.
Lee Valley Tools
1395 Ellice
$14.95
Nutrition Scale

Programmed with detailed nutritional data for nearly 2000 foods, you can also add up to 99 new codes for those not on the list–simply enter nutritional information from the package label.
The LCD screen shows calories, carbs, sugars, protein, cholesterol, sodium, and four other nutritional factors, based on weight.
Lee Valley Tools
1395 Ellice
$49.50
Microplane
Whether you're grating cheese, chocolate, or zesting lemons, limes and oranges (as for the Citrus Turkey recipewe're featuring this month), a Microplane is an absolute marvel and an indispensable tool in the kitchen.
Available in a wide array of forms, functions and colours, we recommend investing in the professional grade as pictured here, especially for zesting, as the Ultimate Citrus Tool proved an ultimate disappointment (see review).
da Niels Kitchenware
485 Berry Street
$22.50 srp
Citrus Press
Whether it's the easy squeezy job of making fresh orange juice, or extracting juice from notoriously reluctant limes for margaritas, a citrus press makes the job quick and easy. It'll also prove handy dandy for this month's featured recipe.
The Happy Cooker
464 Stradbrook
$12. 99
Split Roasting Rack
Just in time for the holidays. Removing that giant bird from the roasting pan no longer needs to be a delicate operation. Even pans with cradles leave you the awkward task of separating roast from rack before you can carve. The Lee Valley take-apart roaster's rack breaks into two parts at the base, freeing your Christmas turkey with no fuss, no muss.
Lee Valley Tools
1395 Ellice
$19.95
Gravy Fat Separator
Once you've got that bird free, collecting those pan juices is essential to a great gravy. Pour them straight into the strainer lid of this easy to handle glass jug. The bottom mount spigot dispenses the drippings from the bottom, leaving the fat behind.
The Happy Cooker
464 Stradbrook
$24.99
Squeeze Bottles
Whether it's a crema for Mexican food, or creme anglaise for desserts, every foodie can find a hundred uses for these re-usable squeeze bottles. Sold as a pair, they're a no-brainer, low budget stocking stuffer.
The Happy Cooker
464 Stradbrook
$3.99 pair
Tortilla Press
If you already make your own pizza or pasta dough, then take your tacos to the next level too with this aluminum tortilla press.
Whether it's white, yellow, even blue corn masa and a little muscle you'll be wondering why you've used those flavourless flour flatbreads in the first place.
The Happy Cooker
464 Stradbrook
$44.95
Bruleé Torch
Creme Bruleé is a fairly easy dessert to make, but that caramelized sugar crust can prove elusive without the right tools.
This little torch delivers big BTUs for just over twenty bucks and you'll find new uses for it in no time–like adding a little flare to the features on your jack-o-lanterns.
The Happy Cooker
464 Stradbrook
$21.99