Nine Wines to Wow Your Holiday Party Guests
December's packed social calendar offers all sorts of opportunities for enjoying great wines. One of the best occasions is at a seasonal gathering, but holiday parties can offer their own special challenges for the discerning host.
Now if you're having a small group of wine-loving friends over, then go to town. Head to your favourite LC or specialty wine store and pick up a few bottles of some obscure single-vineyard Portuguese Syrah or a new vintage of your favourite Ligurian Vermentino.
But if (like most of us) you're having a big group of people with many different tastes, how do you balance your love of good wine with the reality that the wine will only be a sideshow to the main event?
Let's be honest. Even if you serve the most fabulous wine that money can buy, most people won't remember it. But if you serve up some nasty swill, people will remember. So to keep everyone happy (and to keep your bank balance in the black) the trick is to find a couple of crowd-pleasers at a reasonable price.
Here are some pointers to help you on that search.
Crowd-pleasing
I can't stress this enough. This is the time to play it safe, and make sure that the wine will suit both your great-aunt and your roommate's slightly unhinged cousin.
Acidity
The food at most holiday parties is a wild mixture of sweet, salty and spicy. In other words, it's hard to pair. If most of your wine choices have at least a touch of acidity, you'll do fine. They won't be perfect, but they will be perfect for the evening.
Price
It's always nice to pull out an expensive bottle. But if you're hosting the office holiday bash, do you really want to serve up the pricey California Cabernet at the back of your cellar? There's no need to spend over $15 per bottle, and you can do perfectly well for even less.
So with all that in mind, here are some suggestions for your next holiday gathering.
Whites
Think crisp, light and easy-drinking. Avoid sweetness unless it's paired with lots of acidity, and stay away from the big oak-bomb Chardonnays.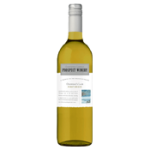 Prospect Winery 'Ogopogo's Lair' Pinot Gris
Richer, smoother and more flavourful than your typical Pinot Grigio. Great on its own and even better with food.
$14 at MLCC
A luscious and smooth German Riesling, where sweetness and acidity are perfectly balanced. Goes well with greasy and spicy finger food too.
$15-17 at Specialty Wine Stores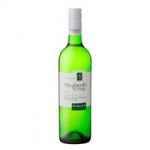 Shepherd's Cottage Semillon/Chardonnay
South Africans celebrate their holidays in the summer sun, but this wine goes very well in our snowy season too. Crisp and well-balanced with some neat herbal undertones. Highly underrated.
$12.57 at MLCC
Reds
This is a tougher category. More people will go for the reds, so the pressure is on. You'll want some acidity, but the wines have to be soft enough to drink on their own too.
Malbec is in everyone's sights these days. And with good reason. This example is medium-bodied, with exotic, almost smoky flavours. Pairs well with meat-based appetizers but also holds up very well on its own.
$12.11 at MLCC
An old standby, but it's consistently good. The balance of soft fruit flavours and crisp acidity make this the perfect holiday wine. Drinks just as well out of a plastic wine glass as it does out of crystal.
$12.50 at MLCC
A rich, full-bodied wine with a bit of a wild edge. For the big red fans in the crowd. Can handle some of the spicier foods too.
$13-15 at Specialty Wine Stores
Sparkling
The biggest misconception about sparkling wine (or bubbly if you prefer) is that it's only for celebrations. Well, it's not. And more to the point, sparkling wine can pair with just about every mood and food imaginable. So why not pop the cork on a bottle or two of bubbly for your next party?
A crowd-pleasing Spanish cava. This fine cuvée is fairly crisp with an interesting floral note and mouth-pleasing sensation of creaminess.
$14.50 at MLCC
A sparkling rose from the gang at Segura Viudas. Possibly the most fun you can legally have at a holiday party. The colour is seasonally appropriate too.
$14.21 at MLCC
France's finest contribution to the party wine market. Cheap and cheerful, with enough crisp, toasty flavour to keep everyone happy.
$13-14 at Specialty Wine Stores
These are just a few party pairing guidelines but the overriding rule is make sure you enjoy the wine. It's your party after all.
SavourWinnipeg.com wine editor Alec Stuart has been in and out of the wine industry since 1996 and has spent the last ten years handling wine education for the Kenaston Wine Market. While his workdays are spent dealing with acronyms like ISO, CSA and EMS, his evenings feature the more pleasant VQA, QmP and DOCG. His wish for the holiday season is for everyone to get along over a glass of good wine (and for a bottle of Argyle Vintage Brut to land in his stocking). If you have a question for Alec or a suggestion for a future feature, drop us a line.