Champagne Kisses and Caviar Dreams
Ahhh champagne. It comes immediately to mind when you think of toasting the bride and groom, celebrating a birth, or ringing in the new year.
But as the receipts bring home the reality of Christmas, the resulting cash crunch can make the $40+ price tag a tough bill to swallow.
Don't get me wrong, there's nothing wrong with Champagne – I'm partial to Pol Roger or Bollinger (especially when someone else is buying) – but we'll leave that to another column.
In this article, we'll take a look at some of the better sparkling wines available here in Manitoba.
Ranging in price from $10 to $40, they're all suitable substitutes for champagne and great for celebrating, everyday sipping, and pairing perfectly with spicy foods, fruits and seafood (even if it isn't caviar).
$10 – $20
There are two main styles in this range: Cavas from Spain and Italy's Proseccos.
If you're looking for something light, you'll want to head for a Prosecco. The Mionetto Prosecco runs about $16 at the MLCC and it's a reliable bottle. The LC also carries a new one from Pasqua for $12.65 and all of the private stores will carry their own selection of good Prosecco. Just ask the staff for a recommendation.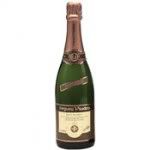 If you're looking for something a little richer and more in the Champagne style, then Spain's Cava is your best choice. The Friexenet Cordon Negro is widely available but so is the Segura Viudas Brut (a much better choice). A bottle of Cordon Negro will cost you $13.99 while the Segura Viudas is $14.50. I prefer the Segura Viudas, but both are excellent choices. And Segura Viudas also does a vintage Cava for $17. Beyond these two brands, the best offering that I've come across at a private wine store is the Pares Balta Brut, which is $19 at DeLuca's.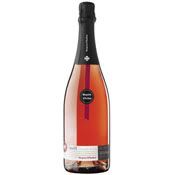 There are also several good sparkling rosés in this range too. My favourite is Spain's 'Lavit' Rosado, which is available at the MLCC for just over $14 but seemed to be in short supply this week. As a suitable substitute look to the Segura Viudas Rosado for $14.50.
Most of the private wine stores also carry a number of good Australian bubblies. I'm partial to the Jacob's Creek Chardonnay-Pinot Noir Sparkling for $15. Nothing fancy, but a very drinkable and tasty wine from a good name. Wolf Blass Yellow Label Brut ($14.59 at MLCC), is also reputed to be quite good.
And if you're looking for something just a little out of the ordinary, DeLuca's carries the Otello Nero Lambrusco for $18.99. It's a very light, dry red wine with an excess of froth and fizz. Lots of fun and a great way to start off the evening. That's what I'm serving up on New Year's Eve.
$20 – $30
This is the sweet spot for sparkling wines, and there's no shortage of excellent wines in this price range. Staying within North America, California leads the way.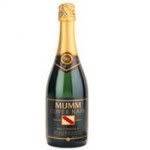 The Mumm Cuvee Napa ($21 at MLCC) is the best of the lot. The winery is a joint venture partially owned by the Mumm Champagne house, and the wines are made in the traditional Champagne style (a.k.a méthode traditionnelle). Incidentally, if you ever come across a Mumm Napa DVX, grab it. They are extremely hard to find and very much worth whatever you'll pay.
Mumm's is not the only Champagne house to take an interest in Napa. You can find the Domaine Chandon at selected private wine stores (check first) and it's nearly as good.
Canada comes into play as well at this price point with the very tasty Stellar's Jay Brut from BC's Sumac Ridge – $24 at your local MLCC. Although not as rich as the California bubblies, it's got a beautiful crisp acidity and pairs very well with food.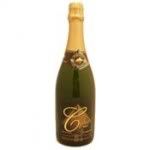 Another Canadian contender is Summerhill Estates "pyramid-aged" Cipes Brut. Summerhill's owner spent over a million dollars constructing a giant concrete pyramid aging cellar, allegedly tapping the mystical power of the pyramid to improve their wines. It's hard to say if the pyramid makes a difference, but they do produce some wonderful still whites, including an Ehrenfelser, and this seriously lovely bubbly. Summerhill's 'Cipes' Brut is a good second choice at $26 if you can find it. Check Boutique del Vino or one of the larger MLCC outlets such as Grant Park or Madison Square.
$30 $40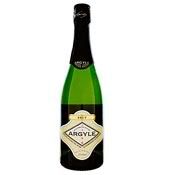 In this range, the choice is very easy. Oregon's Argyle Winery produces a vintage Brut for $35 and it's worth it. I'd stack this up against just about any entry-level Champagne. I think the only place you'll find this one is at the Kenaston Wine Market. Again, it's made from Chardonnay and Pinot Noir, but unlike just about every other featured wine, it's vintage-dated. Very powerful with lots of beautiful flavours, this one could stand up quite well to a rich dinner.
A close second can be found from Canada's very own Henry of Pelham 'Cuvée Catharine Brut. It's made in the Champagne style with Pinot Noir and Chardonnay and is aged for 30 months before being released. Delicious, and all that patriotic goodness will only cost you $31.19. In my opinion, it's one of the finest Canadian bubblies available in our market. Some private stores may also carry the Cuvée Catharine Rosé Brut, which is even tastier.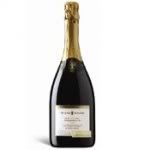 Peller Estate's 'Ice Cuvee' is $32.29 and is also made with Pinot Noir and Chardonnay, along with a very small amount of Vidal icewine. Great flavours and a hint of sweetness make this a good match for spicier appetizers and dinners.
California is represented in this price range by the Roederer Estate Brut. Produced in Mendocino's Anderson Valley, it's a fine choice for $31. Again, it's most likely to be found in one of the larger MLCC outlets.
SavourWinnipeg.com wine editor Alec Stuart has been in and out of the wine industry since 1996 and has spent the last ten years handling wine education for the Kenaston Wine Market. If you have a question for Alec or a suggestion for a future feature, drop us a line.