Market of the Month: Frigs Natural Meats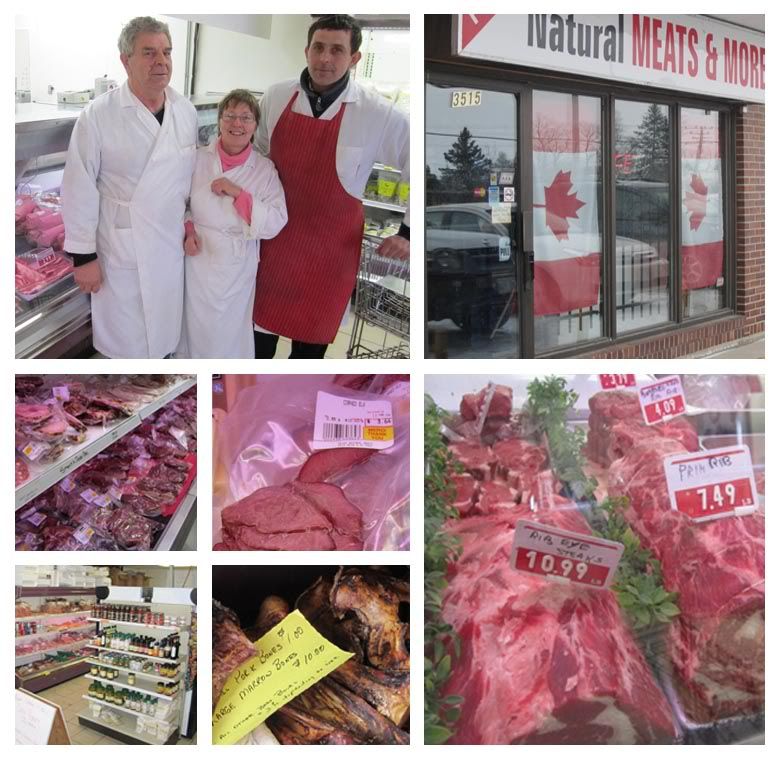 Who: Frigs Natural Meats and More!
What: Manitoba raised beef, bison, chicken, pork, elk, turkey, lamb, rabbit, duck & goose. Those end up as deli meats (they had corned elk and bison bacon, yo!), chops, roasts and house-made sausages (the Hungarian is reportedly a favourite among regulars). Frigs also carries a wide selection of Bothwell cheese and when available Trappist Cheese made from unpasteurized whole milk.

Why: In short, it's uber-local, super-ethical, house made and top quality. They insist on sourcing product from Manitoba producers and that it be free range as well as hormone, anti-biotic and animal by-product free.
All their processed products are made right in the store using top quality meats and very low sodium. They also don't use wheat, eggs, milk soy or M.S.G. so it's all gluten free product. All meats are also naturally wood smoked on-site using mesquite or hickory.
Also, they're very helpful, and really nice (just look at that picture).

Where: I didn't know Main Street went that far. When the Copa is a speck in your rear view, and you whiz by the perimeter, let off the gas and you're basically there (look for the pylon sign on the East side).
Frigs Natural Meats & More
3515 Main Street
Hours:
Tuesday – Friday: 9:00 am. to 6.00 pm.
Saturday: 9:00 am. to 4:00 pm.
Closed Sunday & Monday
Tel: 204-334-9430