Valentine Wines to Fall in Love With, and Over
Love is in the air! Along with the flowers and chocolate I thought I'd feature some sexy sippers that compliment these obligatory Valentine's Day gifts.
Champagne and its sparkling sisters come immediately to mind of course. A fine choice indeed, but ground already covered in our New Year's feature Champagne Kisses and Caviar Dreams.
I will, however, add that the MLCC is selling the Tattinger Brut Rose Champagne for $59.99. That may seem like a lot (and it is), but for a wine of this quality and flavour it's an absolute steal. If you feel like serving something really special on the 14th, this would be a good choice. The Mionetto 'Il Rose' sparkling is also delisted and if you can find some, it's going for $11.99.
Flowers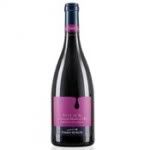 It's quite common for wines to present strong floral aromas. This is particularly common in wines like Gewürztraminer and Muscat (or Moscato). Both are whites, and Valentine's Day seems more about the reds so a good place to start is with the 'Fonta del Re' Lacrima di Morro d'Alba ($15.64 at MLCC and some private stores).
With its medium-body and nose that reminds me of roses, spice and lilacs, it could be considered a red Gewürztraminer. With its peppery finish and enough acidity to keep things interesting you're probably thinking it would be excellent with food, and you're right!It cries to be coupled with food, so serve this up over a nice romantic dinner. Our Italian-speaking readers will already have pointed out that 'Lacrima' means 'tears' and in this case it refers to the tears often shed by growers of this heartbreakingly thin-skinned and finicky grape. It couldn't be a more fitting ambassador for Valentines Day.
Chocolate
Full disclosure here, this is a tough one and there's much debate among the wine cognoscenti. The general "rule" is that the wine should be sweeter than the chocolate. In practice though, this leads to lots of sugar rushes and sore teeth, neither of which are particularly romantic. Every bit as important as your wine choice is the chocolate. Don't cheap out. Serving up an Aero bar with a glass of Banyuls just won't cut it.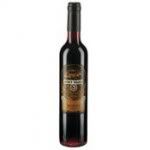 Good chocolate isn't too expensive and you'll find excellent dark chocolates (even single-origin chocolate) at any number of stores, or even supermarkets. Locally, look to Bernard Callebaut with three locations in Winnipeg, not to mention the incomparable Constance Popp on Portage Avenue. In fact, Constance will be joining me on February 7 at Kenaston Wine Market for an evening of Wine and Chocolate pairings.
In my opinion, the best pairing for a good dark chocolate is fortified wine. As I mentioned, Banyuls, a fortified dessert wine (usually Grenache-based) is a great choice. The Kenaston Wine Market (KWM) offers Mont Tauch Banyuls for $17.54, and other specialty wine stores are likely to have some as well.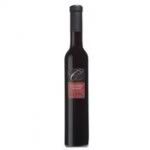 Another good choice would be a late-harvest red, such as a Zinfandel or Mourvedre. The Cline Late-Harvest Mourvedre ($35 at KWM) comes immediately to mind but you can always check with the staff at your local SWS for a similar recommendation.
Port can pair well with chocolate, but can be overwhelming. I've found Tawny ports like Warres 'Otima' 10 year-old Tawny to be a good match for milk chocolate. Widely available, it's worth the $24.79 that you'll pay for 500 ml. With dark chocolate, a nice ruby port or Late Bottled Vintage (LBV) will do just fine. Taylor Fladgate does a nice LBV (just under $20 at MLCC), and I happen to like the Grahams 'Six Grapes' which I've found at DeLuca's.
There are many among us who prefer a big, velvety red for Valentines. And why not? The colour is appropriate, and a good red can really please the senses. The Avalon Napa Valley Cabernet Sauvignon ($30 at KWM) is well worth the money. This smooth, lush and delicious wine can be enjoyed on its own or with food and it's one of the best Napa Valley wines you'll find in this price range.
If price is no object, I'd recommend the Caymus Cabernet Sauvignon (2006 vintage if possible). From Napa Valley's high-rent district, it's closer to $100 than $50 but worth it. You won't find a richer, more sensual red out there, and the flavours will linger on and on and on. The last time I tried this one, I could still taste it the next day (in a good way).
The widely available Clancy's Red from Australia's Peter Lehmann ($16.99) is a blend of Cabernet Sauvignon, Shiraz and Merlot. It's got a beautiful rich flavour and is incredibly smooth.
Finally, if you'd like to try something just a bit out of the ordinary, I'm very partial to the Osborne 'Solaz' Merlot-Tempranillo and their Shiraz-Tempranillo. These Spanish wines will set you back a modest $12.97 at most MLCC outlets. In the spirit of the holiday, the Merlot is a more romantic red, but the Shiraz, with a blend of intensely earthy flavour is more seasonally appropriate.
I hope you enjoy the pairings and find a wine to fall in love with, and over.
SavourWinnipeg.com wine editor Alec Stuart has been in and out of the wine industry since 1996 and has spent the last ten years handling wine education for the Kenaston Wine Market. If you have a question for Alec or a suggestion for a future feature, drop us a line.