Running from February 14- 23, Festival du Voyageur is a celebration of our province's French-Canadian culture.
Only Winnipeggers…Winterpeggers…would have an outdoor festival in the middle of February. We're proud of the fact. The colder it is, the better. Builds character, y'know…connects us with la joie de vivre des voyageurs when we scramble over icy embankments, clinging to the edge of perilously deep ditch-rows that line the lots of old Sain Bon-E Fass as we search (sometimes in vain) for stationment gratuit. That's another thing we hold chère à nos cœurs…we're cheap. To line-up and pay for the privilege of parking, close as it is, is for les imbeciles suelement. Yuppies. Suburbanites. Besides, there are only so many line-ups we'll suffer.
But line up we will, and we'll do it patiently and courteously. We'll ignore the uncouth and impulsive young men who abandon their dates to squeeze illegally between the gaps of a ragged palisade. They must be from the states…or Transcona, we'll mutter as we remain among the shivering, huddled masses, breath forming icicles on the whiskers of the newly hirsute…casting halos around the glaring lights of the ticket window.
Beyond the gates, dramatically lit sculptures de neige tower above. Sentinels cast in snow, they pay silent tribute to those early pioneers for whom Fort Gibraltar was also refuge from the cold. Time enough to admire them later when we stumble drunk into their unprotected flanks.
Smoke hangs in the still air of the compound. Crowds gather around brightly burning fires sending shadows dancing across the glistening snow. From the belly of a massive tent a drum keeps in step with a lively fiddle, beckoning. It's easy to imagine this very scene played out again and again over the centuries.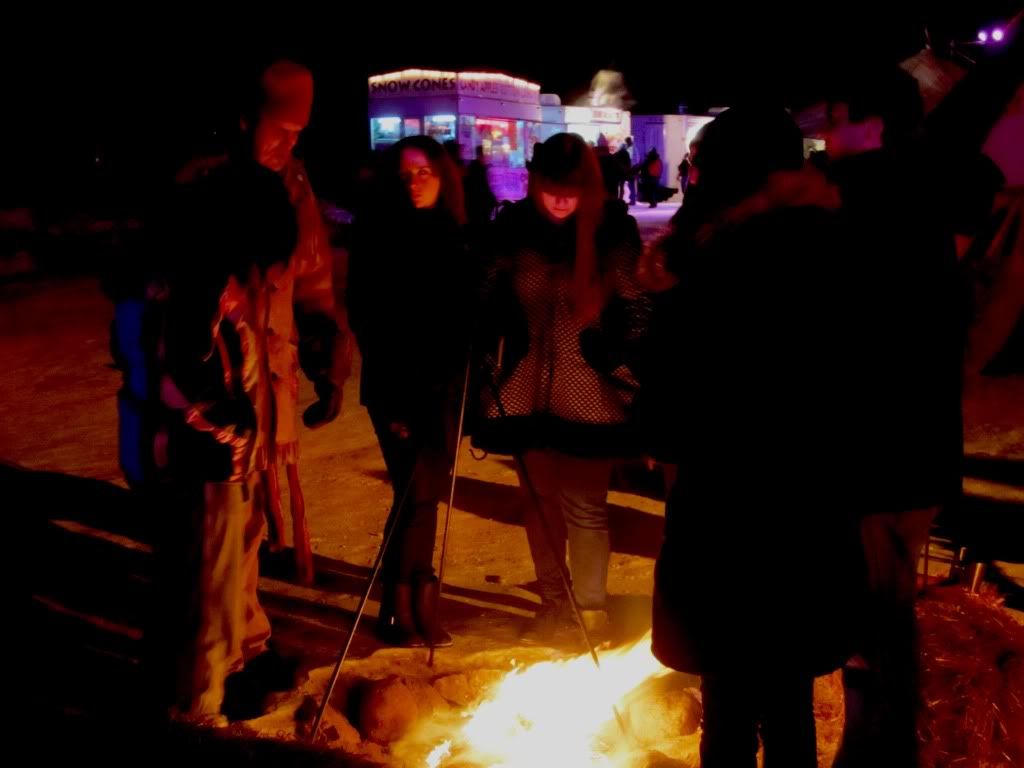 Inside the warm cocoon, bypass the toe tappers and revellers gathered by the stage. The hunt is on. This is what you're here for, so close you can practically taste it. The mighty caribou.
Already a snarling pack has formed, clamouring for the blood letting and whistle wetting. Finally at the front of the pack its name bursts from your chest as you sight your prey. In a flash of movement, an exchange is made. Crimson stains the ice. Hoist high your frozen chalice. Toast a successful hunt. He Ho.
Caribou. It's a muscular beast. A fortified wine, its evolution is far more potable than its animal blood and backwoods whisky ancestor. Stay with it (puts hair on your chest) or switch to beer, there's no shame in that. The shame rests only in the loss of the eponymous Fort Gibraltar Ale, even if it wasn't to your taste. What's the French word for corporate sponsorship? We'll bemoan the loss of local fare over a Molson Coors product and slowly forget what beer is supposed to taste like.
Warmer now, you become acutely aware of how hungry you are. A hearty slice of tourtiere perhaps–seasoned meat pie smothered in thick gravy. That, at least, comes from Saint B based Mollie's Meat Pies or Le Croissant. Even still, not all pies are portioned equal. Scout the concessions (vis a vis le bon marche).
N'aime pas le tourtiere? Then there's Split Pea and Ham Soup. At its best it's made with ham hocks, recovering flavour and hearty morsels of meat from an otherwise wasted bone. Again, scout the vendors. Avoid anaemic bowls of paste apologetically spiked with diced ham. If you do manage to score the real macoy, don't dare waste a drop. Never was there a better vehicle for mopping and sopping soup than a generous chunk of buttered bannock. This dense dough is supremely filling. You have been warned.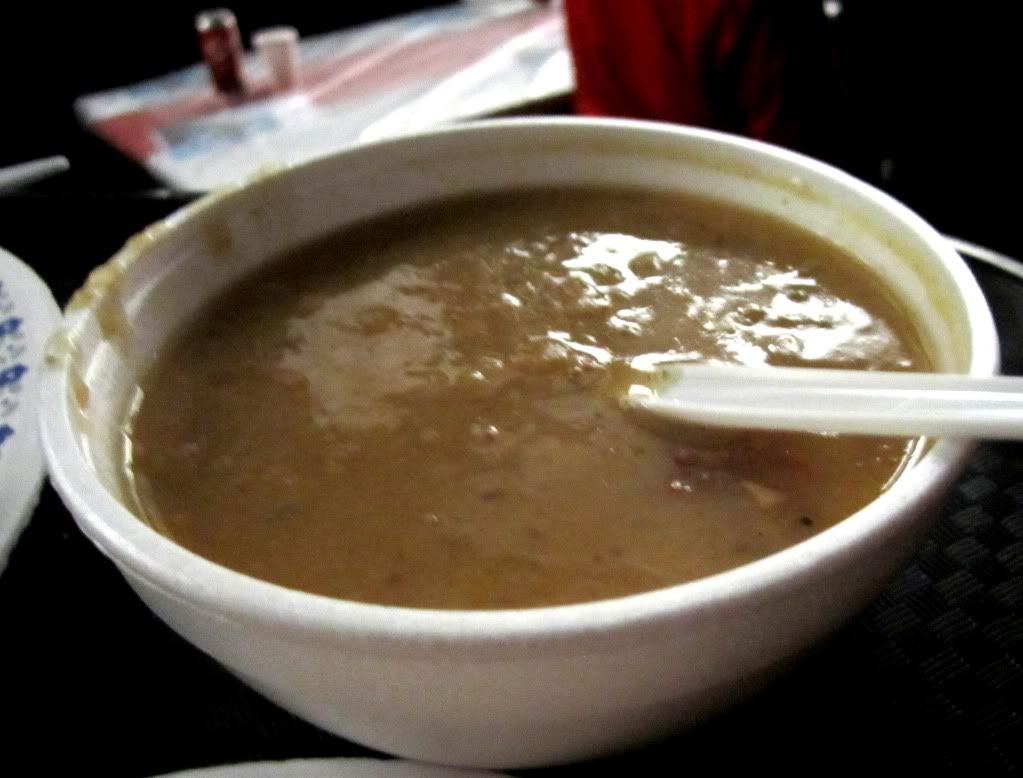 No Festival experience would be complete without a visit to the sugar shack for a slice of stick to your ribs maple sugar pie. But if you're feeling just a little full and the caribou hasn't killed your craving for sweets, line up (oui, encore) for the maple snow candy. It's a feast for the senses…the pièce de resistance. Watch the skilled hands pour perfect strips of maple syrup over an exquisitely groomed tray of fresh snow. At the appointed moment, wind the taffy-like treat around a popsicle stick and enjoy.
Sit back, relax and take in la musique or wander back into the night and join the shadows gathered around the fire. Hear les raconteurs tell tall tales of adventure and daring.
Of course you could just hit the ice bar and drink your face off.
Festival du Voyageur passes are available online and at the entrance to Voyageur Park .
Voyageur Park Admission
Adult Day Pass- $15
Youth (6-17 years old) – $10
Children (5 and under) – $8
Voyageur Pass
Adult – $28
Youth– $15
Child (0-5) – 10