Recipe: Slow Cooker Pulled Pork
Making pulled pork isn't a chore. In fact, prep is unbelievably easy, it's the cooking that takes the time because of the cut of meat used.
That's why I recommend getting your prep done a day ahead.
The following recipe for slow cooker pulled pork is less a recipe than it is a two-part method.
Nevertheless, you will need some key ingredients:
Ingredients
2-4 lb Pork Butt (a shoulder cut)
Spices (a handful of your favourites)
Hot Sauce
Ketchup
Yellow Mustard
Cider Vinegar
Brown Sugar
Pan drippings
Method
Step 1 – Assemble Dry Rub
The pit masters all have their own, closely guarded recipes. Pull together any spices you like. I usually start with a base of course salt, black pepper, chili powder, cayenne pepper, smoked paprika, and chipotle chili powder. It's entirely up to you, and that's part of the fun of cooking without a recipe. Whatever you throw in, aim to end up with about a cup of your dry rub mix.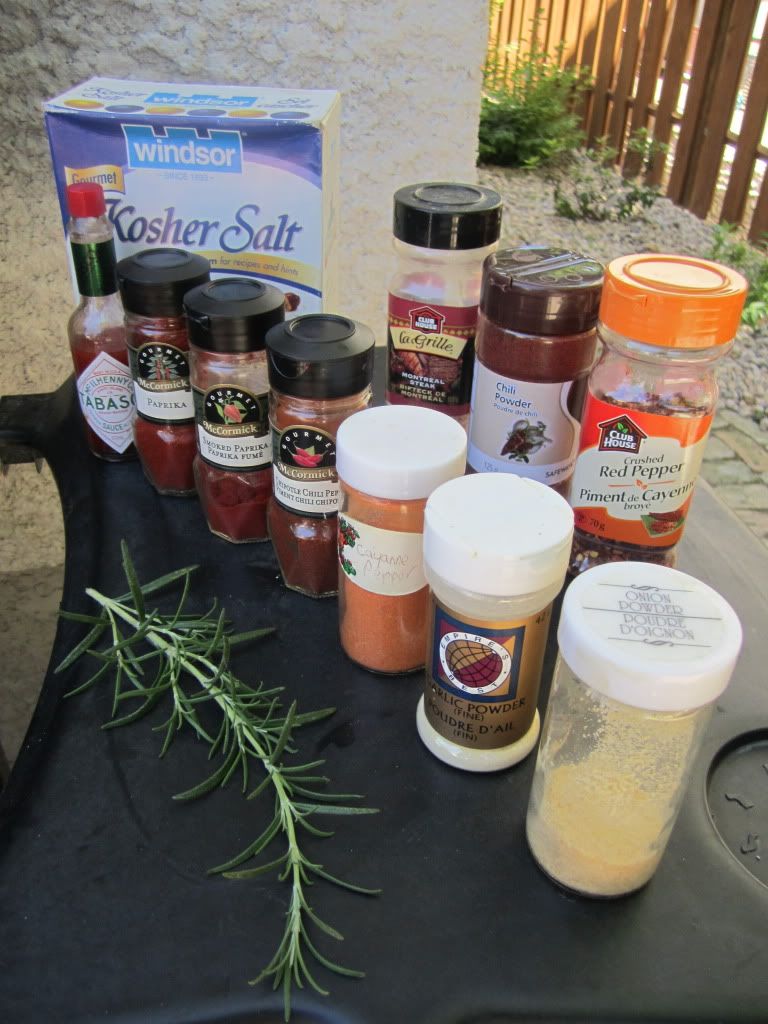 Step 2 – Prep Your Meat
Most pork butt (actually a shoulder) comes trussed into a roll since it has a hole down the middle where it has been boned out. My advice, lose the strings and break down the cut into two or three roughly even sized pieces.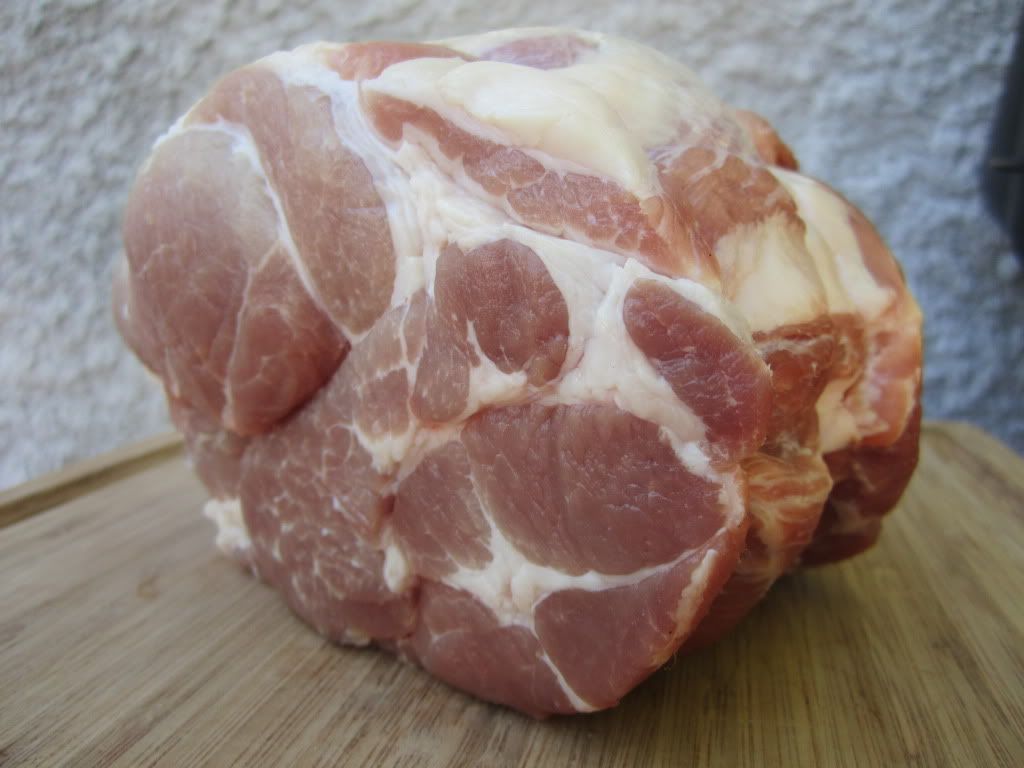 This has two advantages: It will drastically reduce your cooking time, and it will give you more surface area for your delicious rub and the sear we're going to put on the meat (simulating bark, or the crust smoked pulled pork is famous for).
If you find there's a thick fat cap on the cut, you can trim it away, or score a cross hatch pattern into it so it renders a little during the sear. Cross hatching also increases surface area, giving the dry rub some wonderful nooks to stick into.
When you're finished trimming, place the pork on a sheet pan and give it a little massage of your favourite hot sauce. I like Frank's Red Hot for this recipe, but contrary to the commercial, I don't put that shit on everything. It's just that it's cheap and plentiful.
This step provides extra flavour and helps the dry rub adhere. Rinse and dry your hands. Now, sprinkle the dry rub liberally over the meat, turning it to coat all sides.
At this stage I recommend sticking the works in the fridge overnight. I don't cover it as the drying effect of the refrigerator helps the dry rub create that very desirable crust. If it freaks you out, by all means cover your meat or drop it in a Zip-Loc bag.
Step 3 – Cooking
Pre-heat your oven to 500. Oil an old sheet pan and when the oven has come to temperature, pre-heat it to the point where the oil is shimmering. Add you pork and let it reach a dark brown (even bordering on burned).
While the pork sears, prepare your braising liquid. Set your slow cooker on high. Again, this is free-form cooking without a recipe so add any liquid you want. This is an opportunity to add even more flavour. I like to use a can of cola as a base (Coke or Pepsi). You could alternately use beer, or apple cider. Add a few shots of hot sauce and if you have them, a few chipotle chilies in adobo sauce for that smokey heat. You also want some sweetness and molasses adds a nice depth of flavour, but maple syrup is pretty darn good too. Some folks also add liquid smoke at this stage. I've used naturally cured bacon to similar effect.
Whatever you add, keep in mind that this braising liquid will become your base for a home-made BBQ sauce. Because it will reduce, any flavour you add here will become more concentrated later.
With your braise prepared and your pork now seared, add everything to the slow cooker, cover and bring to a gentle simmer. Switch to low and let it cook for 4-6 hours. It's done when the thickest part of the meat is falling apart tender. Test with a couple of forks. If it requires anything more than a little pressure to separate the fibers, you're not there yet.
Step 4 – Sauce
When the meat is fall-apart tender, remove it to a baking sheet or roasting pan. Anything with moderately high sides and something you don't mind getting scratched up. Transfer the braising liquid to a medium saucepan and set over medium heat.
You can strain the solids out by pouring through a medium mesh sieve, or use an immersion blender to incorporate. Add 1 cup of ketchup, ½ cup yellow mustard, ½ cup brown sugar, and ¼ cup cider vinegar. Whisk together and simmer until reduced by 1/3. Taste it. Want more sweet? Add sugar. More tart? Add vinegar or mustard. More heat? A dash or two of hot sauce.
Meanwhile, shred that pork. You can use a couple of forks. Just go nuts in there. Or, if it has cooled a little, you can get your hands in there. If you're squeamish, use gloves. It doesn't have to be perfect…the different size chunks are part of the fun. If you encounter any slimy hunks of the fat cap, remove them.
When the sauce mixture has reduced and thickened, and you're happy with the flavour, strain it through a sieve to remove any remaining solids. I recommend pouring it into a jug.
Add sauce to pork, which will re-heat it, and you're done. Optionally leave it to your guests to sauce their own once they've stacked their buns with porky goodness.
Serve with a slice of fresh tomato, or favourite coleslaw mix (more traditional). Alternately, top it with a medley of sautéed red & green peppers and onions.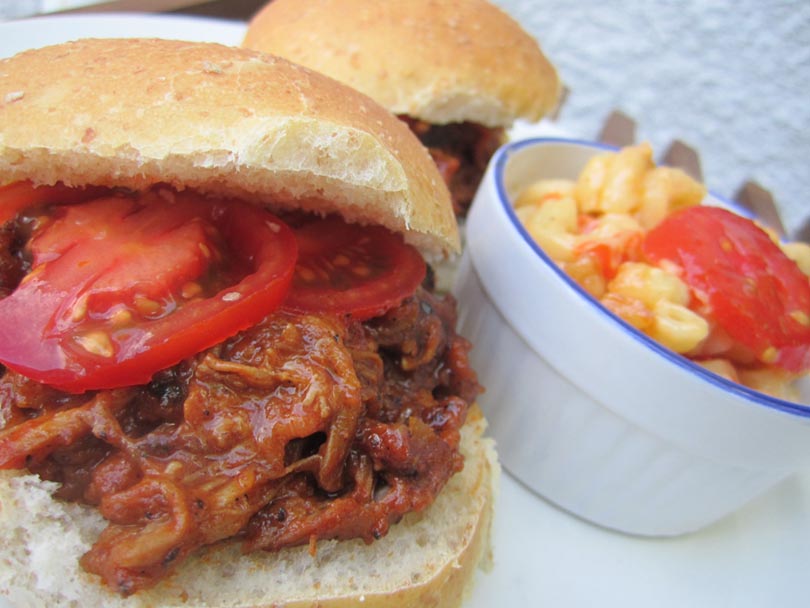 Pulled pork is a meal unto itself but also goes great with mac n cheese, or cornbread. Because it makes so much, you can feed a large family for relatively little expense. But if you're flying solo or a small group, leftovers are awesome on pizza with pineapple and peppers, over noodles, as a burger or poutine topping, or easily reheated and served on a bun when you get your next pulled pork craving, which I'm guessing, won't be long.